Meet the Nominees
Each of the candidates is running for a three-year term.

Learn more about the Board Election

Click here to vote.
Muz Afzal (he/him/his) – Portland: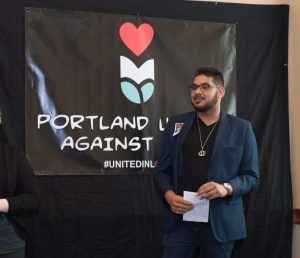 I earned a BA in Philosophy with a Minor in Global Sustainability. I was a Public Relations Aide with the city government in Sacramento and worked in housing and support services for houseless community members in Portland before joining SE Uplift as a Community Resource Manager. I am motivated by a desire for a more just and kind world by raising awareness of disparities stemming from cultural, racial, economic and social injustices. I also work with the Portland United Against Hate Coalition, a community-initiated partnership of organizations, concerned communities, and the City of Portland, working with the Office of Community and Civic Life to build a rapid response system that combines reporting and tracking of hateful acts and providing the support and protection our communities need in this uncertain era. I spend my time volunteering, fostering dogs, hiking, cooking, and gardening. I speak Urdu, Punjabi, and Hindi.
Jim Arneson (he/him/his) – Bend: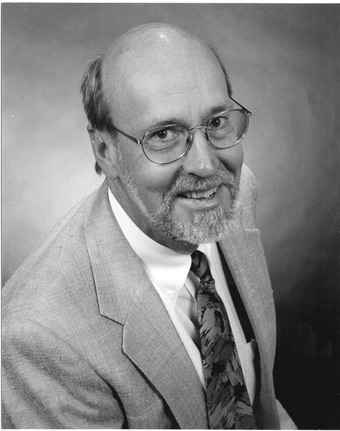 I have been a criminal defense attorney in Roseburg since 1977 and been an active member and past president of the Oregon Criminal Defense Lawyers Association. I was also a lobbyist for them in the state legislature during two terms in the 90's. I am currently semi-retired and work from home near La Pine State Park while traveling to Roseburg a few times a month to work in our law firm there. During the 80's I handled three lawsuits on behalf of the ACLU of Oregon representing high school girls challenging athletic restrictions by local schools. I served six years on the ACLU of Oregon board of directors from 2004-2010 and am currently serving on the Board. I have been a member of the ACLU's Lawyers Committee and Legislative Committee and am currently a member of the Nominations Committee.
I am particularly interested in bringing my experience as a criminal defense lawyer to the Board. So often civil liberties are a casualty of aggressive criminal prosecutions. Whether the transgression is having your home ransacked by government agents, your vehicle searched because your skin is "too" dark, or your electronic communications stored by the government until it is useful to them, the government's violation symbolizes the arrogance spawned by limitless authority. The ACLU, like aggressive criminal defense, can be an effective deterrent to government overreaching. Despite my age, gender and sexual orientation (old, male, and straight), I am an enthusiastic supporter of our Board's attempt to diversify and include youth, people of color, and LGBTQ individuals.
Marina Barcelo (she/her/hers) – Portland: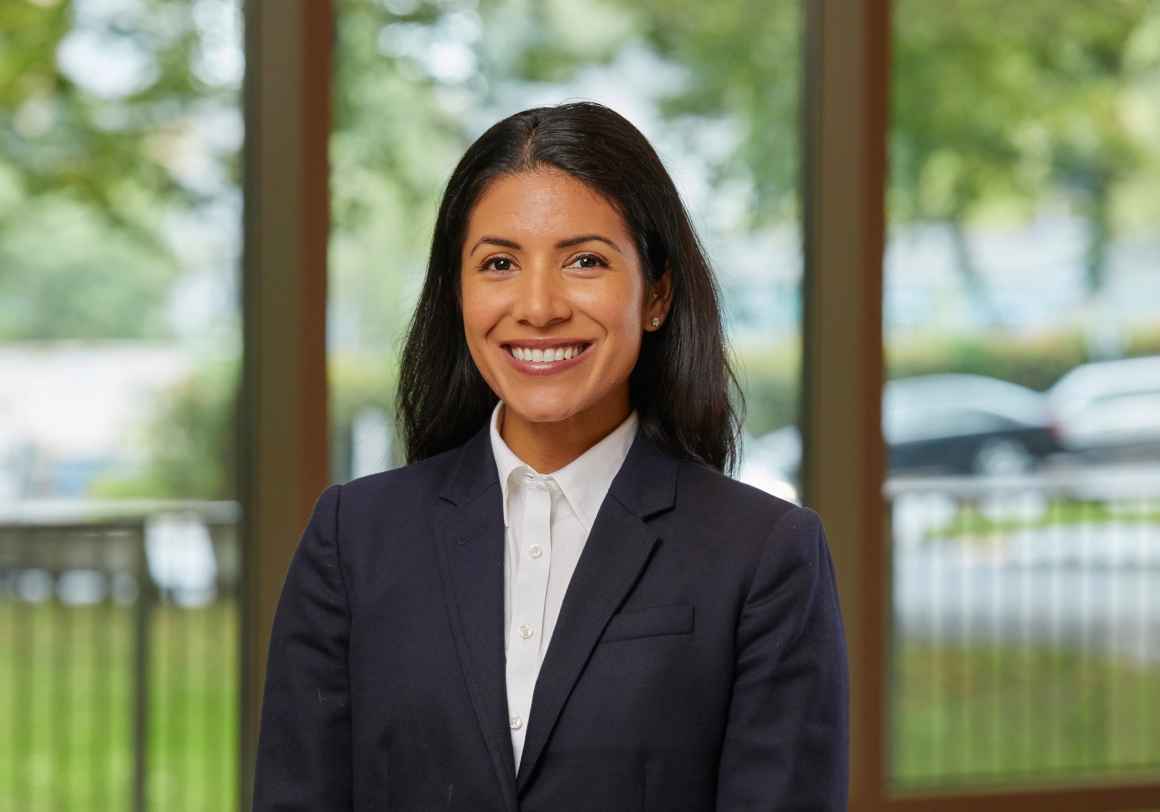 I am the Student Inclusion Coordinator and an Adjunct Faculty member at PSU's School of Social Work, where I provide ongoing student and faculty support in the areas of recruitment and retention, with a specific focus on students of color and first generation students. In addition to serving as the ACLU of Oregon's Vice President of Equity, I am a member of the Oregon Community Foundation's Latino Partnership Program Advisory Council. I hold a Master's of Social Work, a Master's in Women's & Gender Studies, and a Certificate in Nonprofit Management & Philanthropy from Loyola University Chicago.
I am thrilled to be considered to serve another term on the ACLU of Oregon Board of Directors. During my first term, I served in the roles of Secretary, Vice President, and Vice President of Equity, bringing a strong commitment to equity, inclusion, and racial justice to the board and the organization as a whole. I look forward to deepening this commitment during my second term!
Mariana Lindsay (she/her/hers) – Portland: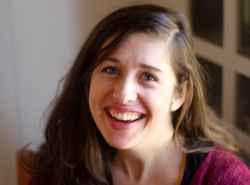 I am the Project Liaison at the American Leadership Forum of Oregon. I led the launch of the Urban Rural Connection Project and facilitated conversations across Oregon to create opportunities for understanding, dialogue, and collaboration. Before joining ALF, I was Interim Executive Director and Program Coordinator at the Center for Women's Leadership, where I helped create and implement inclusive leadership development programs for diverse groups of women and girls across Oregon. Prior to joining the Center in 2012, I was Associate Director of Next Up (previously known as The Bus Project), an organization focused on engaging Oregon's next generation in grassroots civic engagement. I hold a BA in Political Science from Beloit College. I formerly served on the State of Oregon Construction Contractors Board.
I am honored to be seeking a second term on the ACLU Oregon Board. In my first term, I served as Vice President of Education and Vice President of Nominations. I strive to remain present to the oppression and marginalization baked into Oregon's history, so to better advocate for the dismantling of inequitable systems, policies and legal outcomes. In a time when our civil rights and liberties feel acutely under attack, I think it's vital to remember what has been created, what we are currently creating, and the equitable future that might be possible when everyone gets to freely and safely thrive.
Carina Miller (she/her/hers) – Warm Springs Indian Reservation: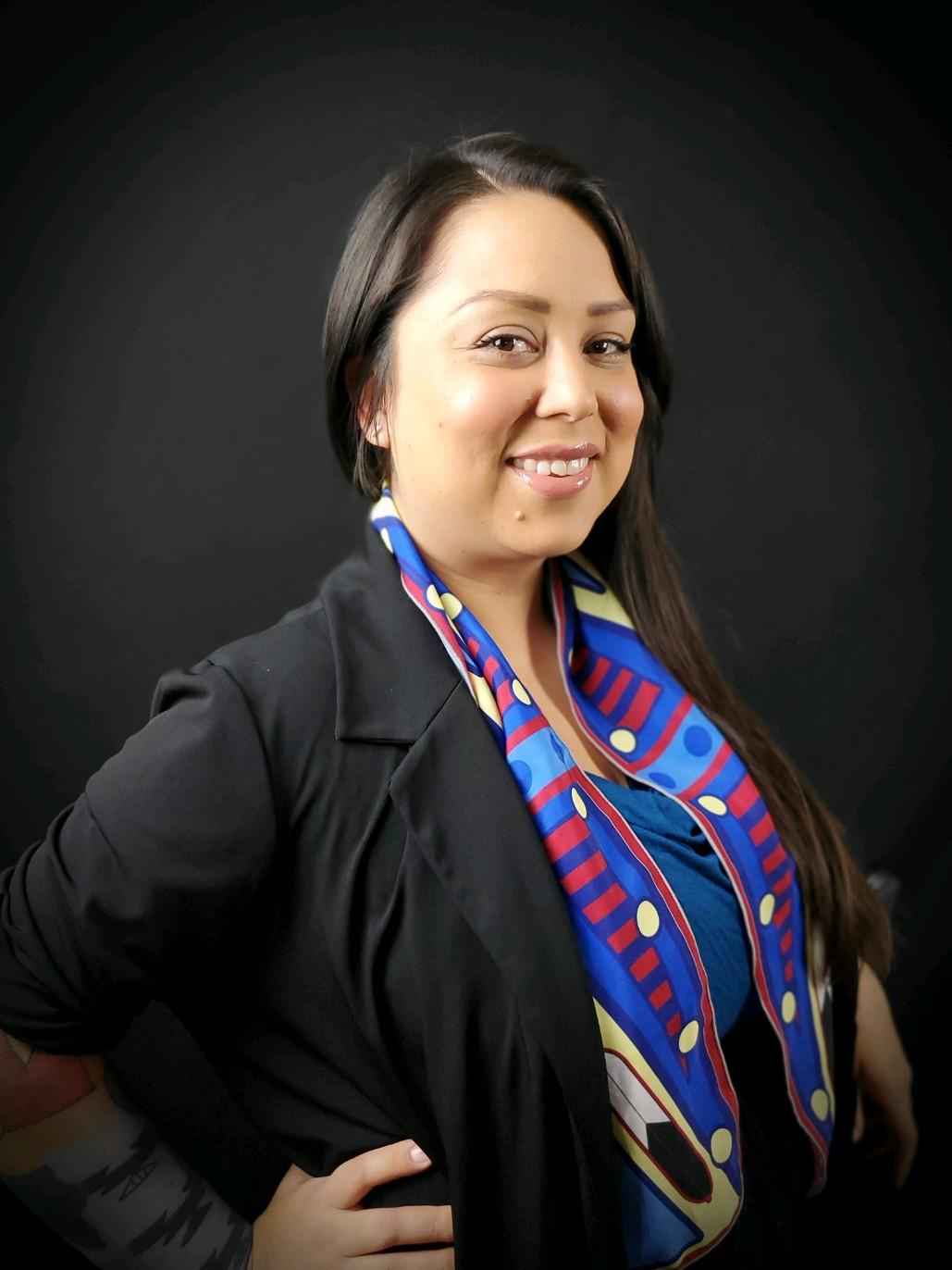 I am a Wasco, Warm Springs and Yakima Woman who lives on the Warm Springs Indian Reservation in Central Oregon. I am currently working for the Warm Springs Community Action Team as a research analyst focusing on Tribal economic development. I was a Tribal elected official for the 27th Tribal Council and my focus areas were participating in developing state standards for Ethnic Studies, education, cannabis, energy, infrastructure, legislation and telecommunication. I have a B.S. from the University of Oregon in Ethnic Studies but plan on pursuing law. The accomplishment I am the most proud of is becoming a mother to my son, Waluxpykee Barkley in 2018.
I feel that right now is a pivotal period in American history, we are facing attacks on civil rights and have federal leadership that is doing damage to the just and safe country we all call home. As a Native American woman, I have experienced societal gas-lighting, oppression and needing organizations such as the ACLU to step in and fight for human rights and liberties. I would like to bring my personal and professional experience to this organization and contribute to the mission of the ACLU.
Catherine S. Travis (she/her/hers) – Portland: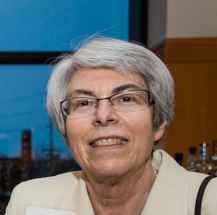 I have had a long history of board and committee service with the ACLU of Oregon beginning with my service on the organization's Commission on Gay and Lesbian Rights in 1988.
From 1990 through 2019, I will have served a total of five three-year terms as a Board Member, three times as Board President, two times as Treasurer, once as Vice-President of Legislation and once as Oregon's representative to the National ACLU Board. On and off the Board, I have been a member of or have chaired numerous committees, including budget, development, education and hiring committees. My work over the years also included outreach activities with various communities, as well as meeting with donors and supporters and participating in ACLU's annual lobby day events and uncensored celebrations. In addition to my work with the ACLU, I recently served as a core member of the Harvey Milk Street Project that obtained the approval of Portland's City Council to rename SW Stark Street as SW Harvey Milk Street.
I am energized and motivated by how the ACLU continues to fight on so many fronts against injustice, garnering support, and working with our allies to not only defend our civil liberties and rights, but whenever possible to advance our rights and liberties.
The ACLU of Oregon is a membership organization, and our Board of Directors are elected by our membership. The Board of Directors has fiduciary responsibility for the organization, and helps set policy on important civil rights and civil liberties issues in Oregon. We strive to have a board that is inclusive and represents Oregonians from diverse backgrounds who live everywhere in the state. Each year, about one third of the board roles are open (you can view our current board here).  
Each of the candidates is running for a three-year term. You may vote for up to six candidates. 
Members of the ACLU of Oregon who have paid their dues within the past 15 months are eligible to vote for the organization's Board of Directors. 
You will need your 8-digit membership number to vote. If you have a joint membership, your membership number will provide voting access for both members. Members who are signed up for our Action Alert email will receive a reminder with their member number and a link to the online ballot.
If you wish to vote via paper ballot, pease contact us at info@aclu-or.org or call 503.227.6928 x 102.
All votes must be received by 5 p.m. on December 11.

CLICK HERE TO VOTE.