On October 4 in Portland, we are hosting our annual Uncensored Celebration, an art show celebrating free expression and social justice with unique posters created specifically for the event by amazing local artists. Each $15 ticket comes with two drinks and some delicious tacos, while digitally-printed copies of the posters and a limited edition screen prints will be available to purchase at the event, with proceeds benefiting the ACLU of Oregon's work.
Portland-based illustrator, designer, and activist Heldáy de la Cruz is returning to Uncensored as one of the featured artists for year two of the event, both creating a new poster that will benefit our civil rights work while helping other local artists get involved, too.
Heldáy was born in the state of Jalisco, Mexico, and moved with his family to Hermiston, Oregon, when he was two years old. He's a DACA recipient who recently put on group shows "We The Dreamers" featuring ten other young immigrants and the "Strange Dreams" show with other socially-conscious artists.
ACLU of OREGON: What civil rights issues do you think about the most?
HELDÁY: I focus a lot on my intersectionalities as a queer Latino who's undocumented. So for me to be working for and working with the immigrant community – not just undocumented, but the immigrant community at large – is important and that's what I've been focusing my work on, as well as the LGBT community.
How do you create your art?
I'm an illustrator. I draw by hand. Pencil, graphite, and paper. And those illustrations that I start, I scan them and then develop and finish digitally using Adobe PhotoShop, InDesign, and Illustrator. My main work is illustration and I do a bunch of different projects for organizations where I like what they're doing and want to support them.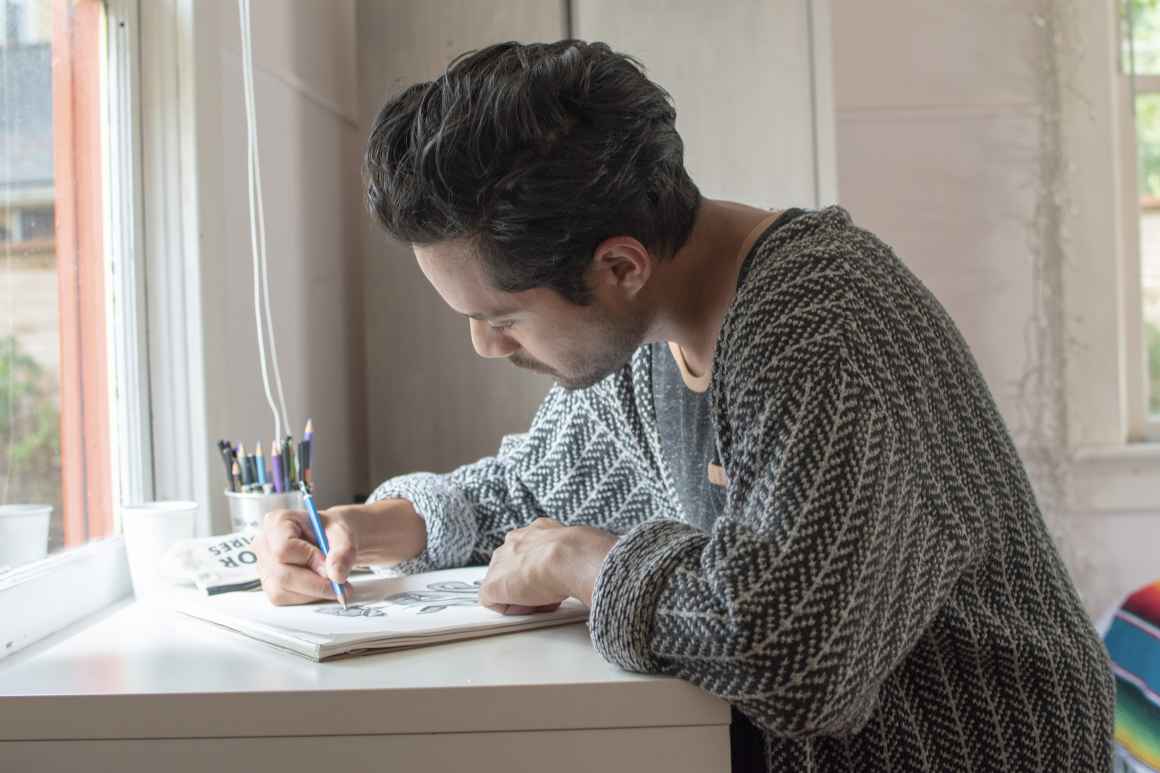 Were you inspired by other artists?
I had a ton of heroes growing up and was obsessed with reading up on them. Especially Mexican artists like Frida Kahlo, Diego Rivera, and José Clemente Orozco. Those are my dad's favorites as well. A lot the inspiration as far as the styles that I'm working with, playing with, or experimenting with are really coming from people online. Instagram has been such an interesting tool for me.
What's the connection between art and social justice?
I've thought about this a lot. I think that if art is made accessible it's really cool. For example, my friend V is working on a zine series and it's all submissions by undocumented people. It's poetry, writing, thoughts, and art, and it's meant for the undocumented community. It's a collection of things for this community that's never been able to get together or have a voice because they're always kind of in the shadows, you know? They can read it and see that there are people like them out there. It's a super powerful zine. But I think it's the accessibility of it; it's something that engages the community different than a presentation or speech. It's a different kind of impact on what these stories are or why they are important. Showing up to an event that's art focused is is a unique experience.
What piece are you doing this year for Uncensored?
It's an illustration that I started with pencil. It has to do with something something that I continue to run into a lot through activism and the work I do in my community: the idea of epigenetics and intergenerational trauma and, along with that, intergenerational wisdom. And so the illustration is a snake wrapped around a rose.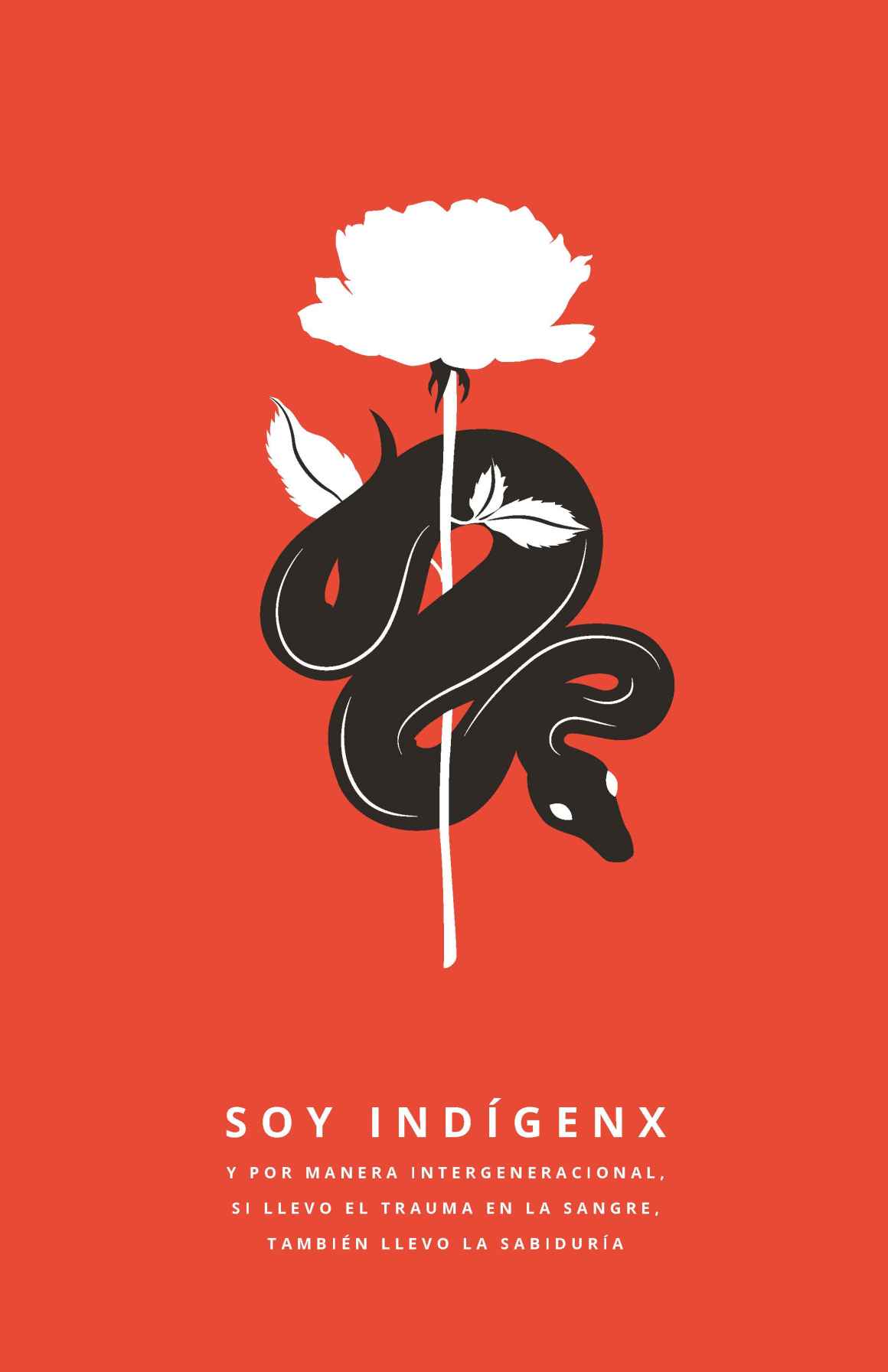 What do the snake and rose mean?
I spent some time at Standing Rock for the the Dakota Access Pipeline protest and people talked about how it was this black snake, a prophecy about how at some point in the future this giant black snake was going to take over the land and all of the tribes needed to come together to defeat it. And if the black snake isn't defeated, all hope is lost. People saw it as that moment, the pipeline being that black snake. The symbolism there was really beautiful, so that's the color of this snake in the poster, an homage to that really life-changing moment that I had there. The rose itself represents the hope and beauty and it's something that I have in a lot of my artwork.
What is "epigenetics"?
The way I've come to understand it is it's the idea of intergenerational relationships that get passed down. It's the idea that things get passed down through your DNA. That includes things like trauma – like slavery and genocide, and all the horrific things that have happened to populations in the past. It speaks to me a lot. I have always identified as Mexicano but in recent years I started to think of what that means for myself having grown up here and feeling like I'm in a country that hasn't ever really wanted me. A country that I can't ever feel fully grounded in because I don't know what's going to change in the next year. It's the feeling of connecting with what it means to be Mexican for me, what it means to be indigenous to this land. I don't have that history, it was all wiped out for me, so I don't know what tribe my family belonged to on either my mom's side or dad's side. I guess I'm also trying to catch myself up on the history of the United States but from an indigenous perspective instead of what I learned in school. Learning from those things and feeling a bit more empowered.
You're very open about your immigration status. Why is that?
I now talk a lot about my status in this country: I'm undocumented, I've always been. But it's not something I ever imagined I would do. The first time I gave a speech was at the rally last September when the DACA program was rescinded. I didn't know any of the organizers, I didn't know what the rally was supposed to be but I reached out and asked if I could speak. I felt really empowered to be able to tell 1,200 people my story. Deciding to do that and put my story out there, I knew I couldn't turn back. I'm giving myself away to a lot of people, publicly. I get hate emails a lot but there's a really awesome community here and I feel protected. I think it's really important to talk about it. I have seen people change their minds when they see a story or know somebody's story personally. I've seen it effect people, I've seen it change people so I want to do as much of that as possible.
Uncensored is on October 4 at the Lagunitas Community Room in Northeast Portland. Each $15 ticket comes with two drink tokens and hors d'oeuvres. Digital copies of the posters and a limited edition screen prints will be available to purchase at the event, with proceeds benefiting the ACLU of Oregon's work.